Dan J Stine:
I registered earlier today, and this is the page I'll be updating my comic (and Twitter for those following me as well). Wish me luck come October 4!
Originally posted on 24HCD 2014 (tentative):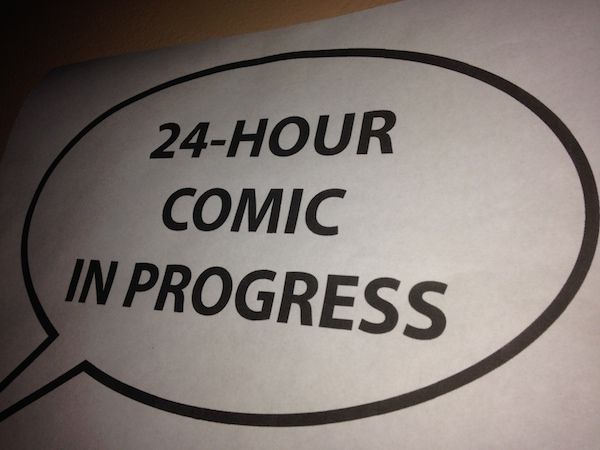 I registered as an online participant earlier today making this the second time I took part in 24 Hour Comics Day. Also, this is where I'll be displaying my pages on the day it starts (October 4th).
Having had some experience using Manga Studio (which I find way easier and accessible to use than Photoshop for some reason) and learning a lot from last year's participation, I'm looking forward to the day-long event.
Until then, wish me luck!
Dan
My 24HCD 2013 comic | That Dan Stinehart Blog | @JiibayDan | 24 Hour Comics Day website